Photos
Brackish is a multimedia visual ethnography of NOLA and hurricane Katrina created by Tara L. Conley. Spanning 10 years, this collection provides a glimpse into some of the complicated stories of survival and resistance, of moving and standing still. This ethnography primarily follows Kellen Smith's journey from a 23-year-old aspiring professional bowler, golfer, and music producer to a 33-year-old telecommunications technician, partner to his fiancee (who he meant immediately after Katrina), and father to his 9-year-old stepdaughter and newborn son.
A young Black boy plays the trumpet in the French Quarter as he looks at the older Black men of the family band. A young Black girl, his sister, watches from behind. August 2015.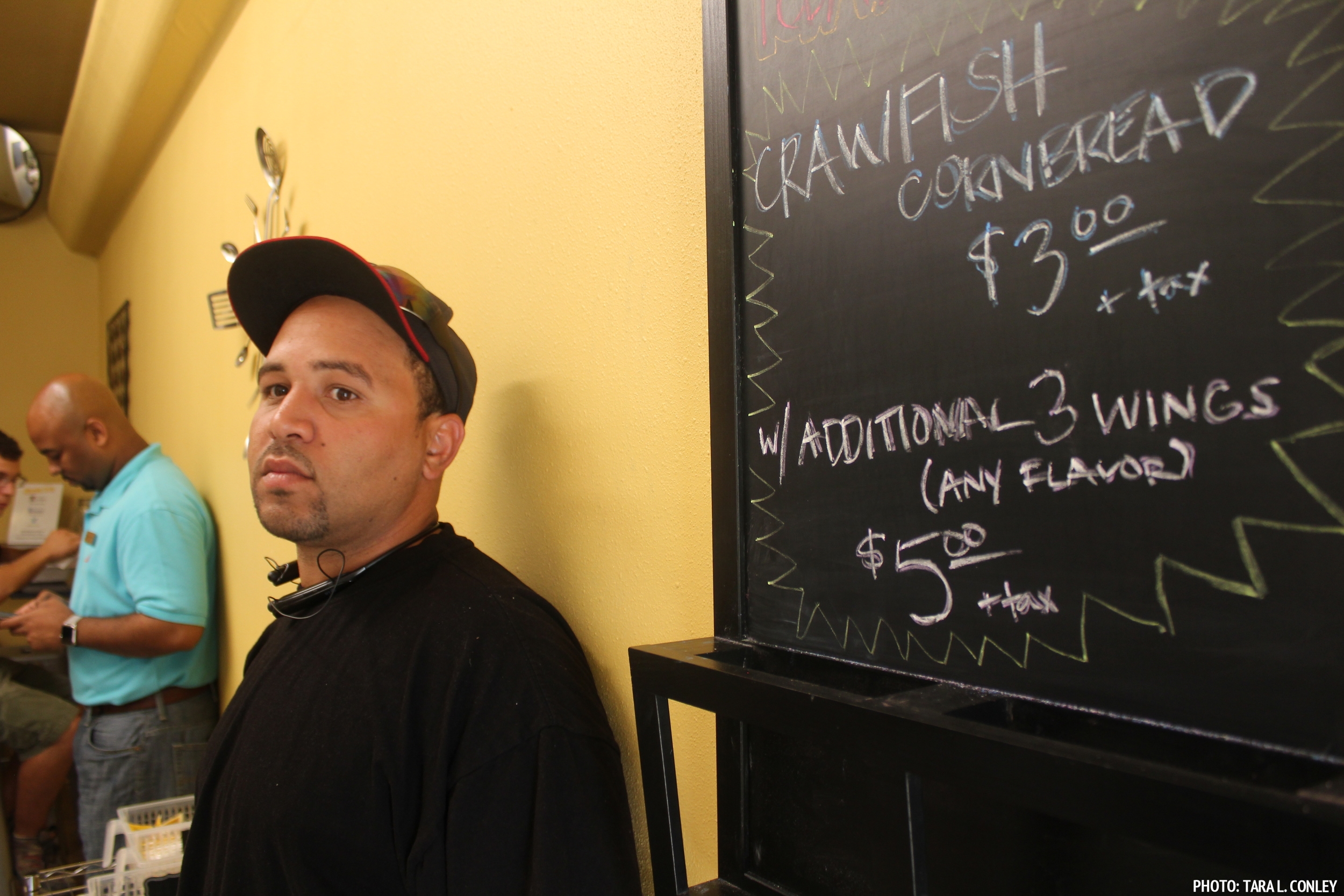 Native New Orleanian, Kellen Smith waits in line at Miracles To Go restaurant. August 2015.
Tara L. Conley stands with "Lucky" an elderly man who survived hurricane Katrina and was displaced to the Houston Reliant Center one week after the storm. September 2005. Read more at the Hurricane Digital Memory Bank.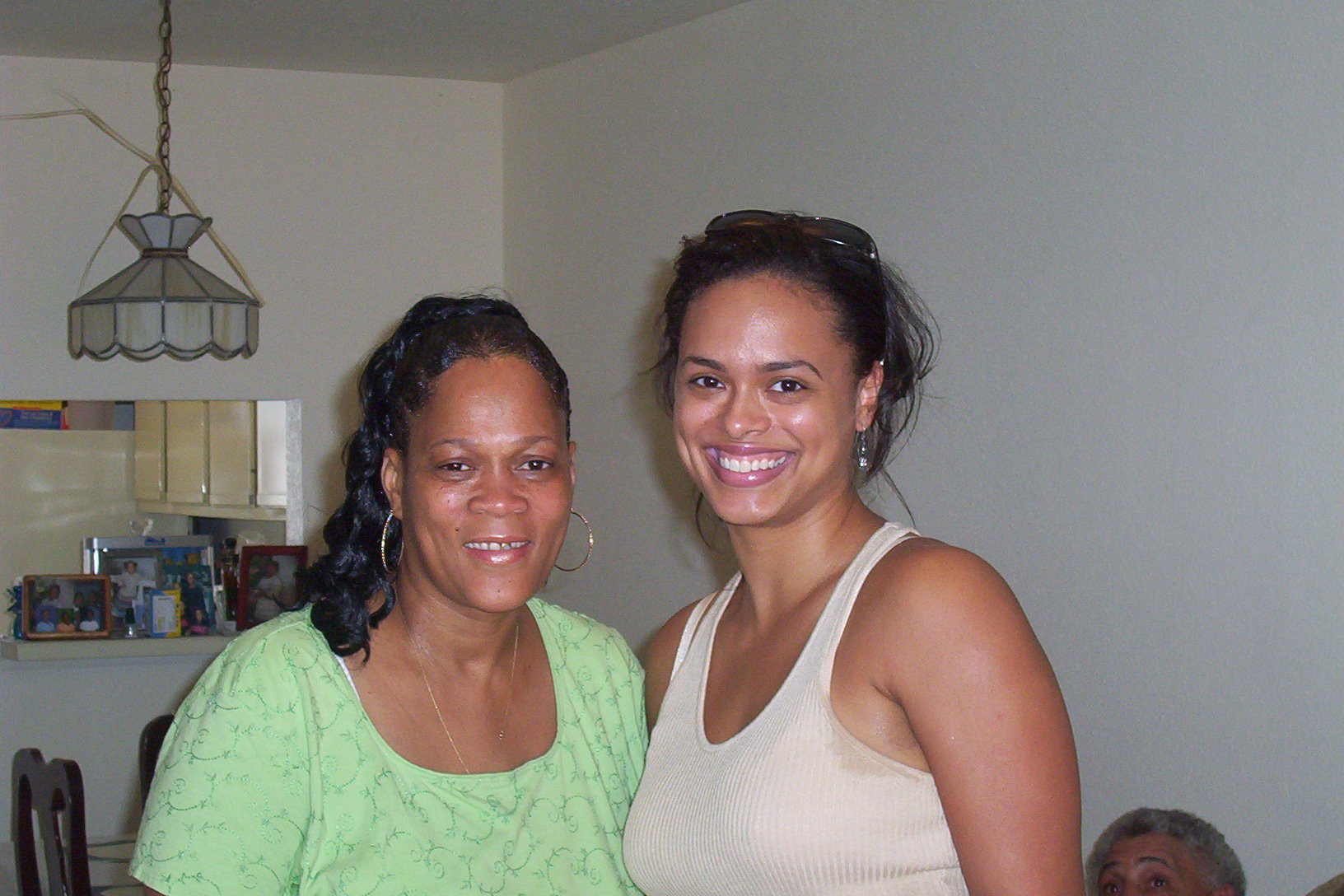 Tara L. Conley pictured with Maria Smith, Kellen Smith's aunt, one year after hurricane Katrina. Maria was displaced to Houston, Texas after the storm. She shares her story of survival in the 2006 documentary A Region of Survivors.
Young boy performs at the French Quarter in downtown New Orleans. He waves at the camera. April 2011.
Kellen holds his newborn son, Kellen Jr. August 2015.
Rainbow appears over NOLA as seen in the French Quarter. August 2015.
Story Melodies Vol. 2: A Tale of Two Cities
A 2011 short video vignette that documents NOLA and Kellen Smith's story six years after hurricane Katrina.
A Region of Survivors (2005-2006)
A Region of Survivors is the first visual documentation of hurricane Katrina in this series that took place one week after the storm.
Meet Wayne: A Hurricane Katrina Survivor
Wayne, a native New Orleanian and Katrina survivor talks about being displaced from his home one week after the storm. This interview takes place in Houston, Texas (September 2005). This video was originally created for an ethnography course. It shows the juxtaposition of imagery and sound.
Uncle Imo Reflects on Hurricane Katrina
Terry Brown, stage name "Uncle Emo the 60-year-old rapper", reflects on the devastation of hurricane Katrina. Brown, a native New Orleanian is Kellen Smith's uncle. Brown currently lives in Los Angeles, California. August 2015.
Pass Me By.....Prov.On.Da.Track.
Produced one year after Katrina by Kellen Smith, Pass Me By is an ode to NOLA after the storm.